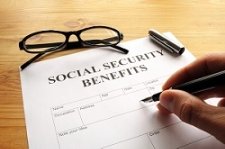 A client often has questions about Social Security disability benefits that an Waterloo disability attorney will be able to answer.
A Waterloo Disability Lawyer Can Explain When Benefits Start
Benefits will start in the first month of your date of entitlement. People often wonder why the benefits are not given on the day the finding of disability is given. This is because there is a five month waiting period. In addition, back payments are limited to 12 months prior to the application for benefits.
Your Waterloo Disability Attorney Will Tell You How Much Your Benefits Will Be
Your Social Security file will have the amount you are going to receive. It is possible that there will be a recalculation of the amount prior to you being paid. There is also a cost of living raise annually in December.
You Will Receive an Explanation of Benefits From the Social Security Administration
Your Waterloo disability lawyer will explain the Notice of Award. This will tell you when your benefits begin and how much you are going to receive including back benefits. It will also inform you of the amount taken out for attorney's fees.
Contact an Experienced Waterloo Disability Attorney
If you have questions about back benefits and other information relating to your Social Security disability award, a Waterloo disability attorney can help. Call Hugh Field at (855) 801-1633 to discuss your case today.