What Happens if My Application is Rejected?
If your initial application for disability benefits has been denied, the next step is to request a hearing.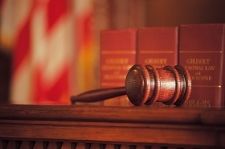 I, your Waterloo disability lawyer will ensure that you are well-prepared by going over the information below in more detail.
At the Hearing
I will be with you at the hearing. When you arrive, you will see that it is held in a small conference room. You and your attorney, along with any witnesses and the judge's assistant, will sit at a table together. The judge will have his or her own separate desk.
Recording the Hearing
Remember that your hearing will be recorded. I will advise you to speak clearly and loud enough for the judge to hear you. Always use words rather than gestures or mumbles when giving your testimony.
Next Steps
The information above is meant to give you a basic idea of what to expect from the hearing. There are several additional important details that your Waterloo disability lawyer will go over with you as you prepare together.
Finding a Waterloo Disability Attorney
It is important to find an experienced attorney who can answer any questions you may have and ensure that you fully understand the hearing process.
For more information, call me, Hugh Field today at (855) 801-1633 to discuss your options and answers to your questions.