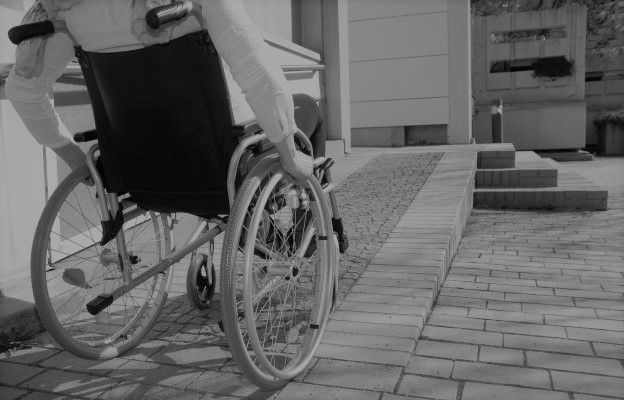 Is a Lawyer Necessary for Your Social Security Claim?
Here at my law firm, I am often asked whether there is an advantage to having a lawyer represent a claimant in a Social Security Disability case. After all, isn't the Social Security Administration (SSA) around for the sole purpose of getting you SSD benefits when you need them?
Based on the information gathered from a recent study, the SSA might not be as friendly as anticipated, and an attorney is more worthwhile than you might think.
Learn how you can put our century's worth of experience on your side by calling our disability lawyers in Iowa for a free consultation at (855) 801-1633.
Social Security Disability Attorney Success Rates
According to the Government Accountability Office (GAO) and its study that it released last year, you are noticeably likely to receive more benefits if you're represented by an attorney when you file your Social Security claim. Of the 598,000 Social Security claims they reviewed, those who had an attorney received 50% more benefits than those who did not.
Although the Social Security Administration (SSA) does not require claimants to have an attorney, the results from the GAO's study show claimants with representation are more likely to be awarded benefits than those without representation.
What Are the Benefits of Hiring a Disability Lawyer?
Social Security Disability is a daunting system of:
Medical terms
Legalities
And strict deadlines
The process is intimidating to many. The right Disability lawyer can decrease your stress and increase your chance of success. They will also help you get the benefits you need quicker.
The benefits of hiring a Disability lawyer include:
No Waiting: When you hire a Disability lawyer, you will not have to wait in long lines at your Social Security Office. You may not even have to leave your home.

Avoid the Paperwork: In order to apply for Disability benefits, you are required to submit a large number of medical, education, and work forms. Hiring a lawyer can lift the huge burden off of your shoulders.

Get Your Benefits Easier and Faster: An experienced Disability attorney knows all of the aspects of the process. They know how to support your claim and get you the benefits you need in a quick and easy manner.
Do not hesitate to reach out to me if you have any questions regarding the Disability application process. Hiring an experienced attorney can make all the difference in your case. Call today!
Should I Get a Lawyer Before Applying for Disability?
Attorneys make all the difference in your SSD case. They make it more likely that their clients will be awarded benefits and, when they are given benefits, they are all the more likely to receive even more, rather than a minimal amount.
They help you develop your case and present it to the Social Security Administration, I provide your case all the knowledge and legal insight I have gained across my decades of legal experience. I understand what must be proven in order to win your case, and how to prove it.
How Our Firm Can Help
Without an attorney, though, you are reliant on a Social Security Administrative Law Judge (ALJ) to develop your case and conclude it based on their discretion. The ALJ has an obligation to fully develop the record, but trust me when I tell you, I do a better job in developing the record for my clients than is done by an ALJ.
Indeed, the same GAO study found a 46 point gap of benefit allowance rates among Social Security ALJs, which means the ALJ that approves the most cases does so 46% more often than the ALJ that disapproves the most cases. Do you really want to gamble with odds so out of your favor? I think not!
Our Iowa Social Security Disability attorney is here to help. Give us a call at (855) 801-1633, or send me an email. We are happy to discuss your case with you. As Iowa's most trusted Social Security Disability law firm, you can rest easy knowing a real legal leader is on your side.